Twenty years after the original The Lovers' Guide exploded into the lives of the UK public, the ground-breaking guide is back with another no-holds-barred exploration of the pleasures of love-making.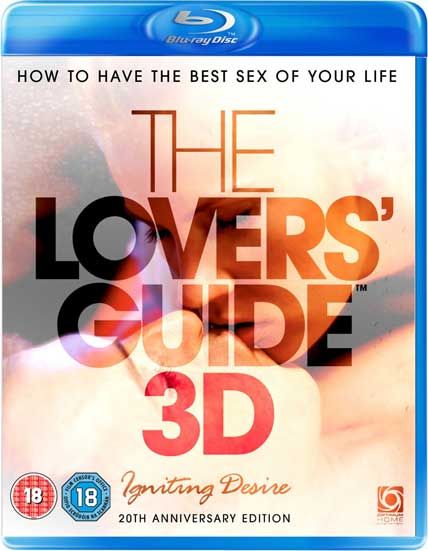 To mark the anniversary of the series that has brought adult sex advice firmly into the mainstream, the latest instalment has been created using cutting edge 3D technology as the next stop in the sexual revolution. Here the audience is engaged with a never-before-seen sense of intimacy and massively richer viewpoint.
After selling 1.5 million copies and being distributed in 22 countries and in 13 languages over its colourful 20-year history, The Lovers' Guide 3D – Igniting Desire will debut in UK cinemas in January 2011 and be available to purchase on DVD and Blu-ray on February 7, 2011 in time for Valentine's Day gifting.
Now bigger, better and bolder than ever before, The Lovers' Guide 3D – Igniting Desire features the voices of Gemma Bissix (Eastenders, Hollyoaks, Dancing on Ice) and Jeremy Edwards (Hollyoaks, Holby City) and will take audiences to an altogether new level of love-making enlightenment.
NOW YOU CAN WATCH 3D HALF-SBS or HALF-OU OR ANY REGULAR MOVIE IN ANAGLYPH 3D ON YOUR PC USING YOUR OWN REGULAR MONITOR!
CHECK OUT THIS SPECIAL VIDEO TUTORIAL:
http://allyoulike.org/70796/watch-3d-half-sbs-movies-or-any-regular-movie-on-your-pc-in-anaglyph-3d-video-tutorial/
WHATS IS HALF SBS OR HALF OU?
The video has 2 frames side by side (SBS) or over and under (OU), and when you switch the TV to 3D mode and select the side by side format, the frames become one and get awesome 3D!
YOU CAN ALSO WATCH THIS MOVIE IN 2D:
http://allyoulike.org/82603/watching-any-3d-movie-in-2d/
If you have a 3D TV, simply choose to watch the movie in 2D and you have the 1080p BluRay copy.